Volvo Certified Collision Facility

Whether it's a minor fender bender or a major
collision, we'll help get your Volvo back to its
pre-accident condition.
Safety is no accident
"Cars are driven by people. The guiding principle behind everything
we make at Volvo, therefore, is and must remain, safety."

Assar Gabrielsson and Gustaf Larson, founders of Volvo, 1927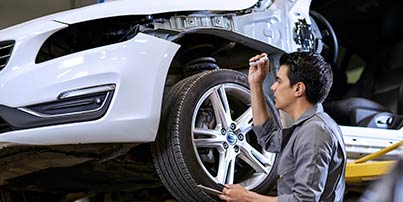 Certification standards
To make sure your Volvo is properly repaired, there are exacting standards for Certified Collision Facilities. These standards address four key areas: Facilities, Management, Training, and Tools & Equipment. Using our Certified Collision Facility ensures all work will be performed to Volvo's factory standards by expertly trained auto body repair technicians.
We are proud to partner with
[Facility Name], a Volvo Certified Collision Facility
We'll maintain the safety and integrity of your Volvo. Our technicians use specialized tools and equipment and perform repairs to exacting factory standards. Our goal is a professional repair experience and your complete satisfaction.


Download Brochure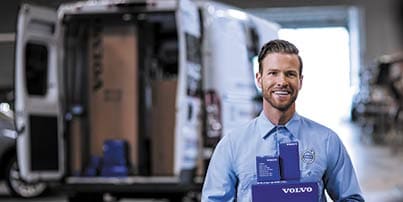 Volvo Genuine Parts
The structural integrity of your Volvo depends on the quality of every body part used. Volvo genuine safety components and systems are designed to reduce the harmful effects of a collision. They offer better fit and appearance and one of the best warranties in the industry. Volvo Certified Collision Facilities will always recommend installing Volvo Genuine Parts.