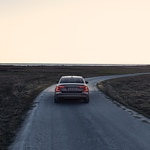 Having a vehicle with excellent safety features brings peace of mind. If you are looking for a car that offers superior safety technology, the Volvo S60 is available to explore at Volvo Cars Charleston. Consider the Volvo S60 for features that help with seeing vehicles in your blind-spot and avoiding collisions!
The blind-spot information feature with steer assist keeps you focused on the road here in Charleston, WV, and helps you correct the Volvo if you start to merge into another lane that isn't safe. This safety feature helps you stay safe and alert to vehicles that you may never otherwise see.
The intelligent driver-assist technology may help you avoid a collision by alerting you to other vehicles, cyclists, large animals, and obstacles in the road that are hard to see. This safety feature is wonderful to have during the busy times of the day in the city.